(Photo via LucasFilm)
By Laura Bonnington
With a month to go before The Last Jedi hits theaters, it's time to get excited!
"I'm hyped for the new Star Wars because then we'll get some closure as to this whole argument about who Rey's dad actually is." –Sophomore Matt Hodge
It is believed that The Last Jedi will give everyone the answers they've been waiting two years to hear: who is Rey related to? Is she the daughter of Luke? How about Han and Leia? Could Rey be Obi-Wan's granddaughter? All we know is that last year, in an interview with Time Out London, Daisy Ridley, Rey, said she believes Rey's parentage was answered in The Force Awakens. However, it's questionable if the writers would make a plot point this large so obvious. There always has to be some type of dramatic reveal in these movies.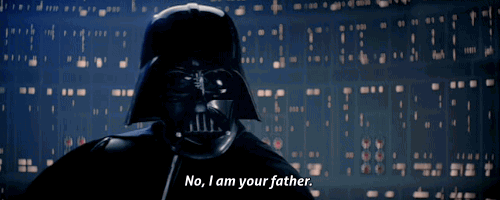 "I'm just really excited to see where Rey is from. Hopefully they'll say she's Luke's daughter or something, I'm just really excited to learn more about the Skywalker family." –Senior James Burcky
Many people are in favor of Rey being Luke's daughter because of how the force appears to be genetic within the movies. It would also make sense, seeing as how she was the deliverer of Luke's light saber and was able to connect with Han so well.
"I'm excited to see Rey's parentage and how they adapt everything with not everyone coming back in the films." –Junior Amanda Troncale
The tragic passing of Carrie Fisher last December means that Leia is most likely not going to survive The Last Jedi.
 "I'm most excited about seeing the progress of Kylo Ren because I hear they're going to take his character to a whole new level." –Junior Alex Hamilton
It is believed that in The Last Jedi, we will learn what happened between Luke and Kylo. In The Force Awakens, fans were quick to point at the scene in Rey's vision where she saw a flashback of the Knights of Ren—who Kylo got his name from—burning down the Jedi temples. But what could have led to this horrific scene? What turned Kylo to the dark side? Could it really have been Luke's fault?
"Luke's return." –Sophomore Drake Mayer
Through interviews, we have learned that The Last Jedi should give us flashbacks and further insight as to what happened between Luke and Kylo. Fans also noticed that Luke was featured both on the light-side and dark-side that posters used for promotion. But surely the Luke Skywalker can't be swayed to the dark side?
Star Wars: The Last Jedi will officially open in theaters on December 15th, so it's time to buy your tickets and prepare for what may be the best film of 2017!